Supporting business owners with strategy and creativity to reach their growth goals.
We love business and those who are brave enough to venture into ownership.
Growing your business can feel like a marathon without a finish line when you don't have the right resources, processes and plans in place. The CAVEA Studio team can support your growth with an experienced hand, enthusiastic attitude and productive mindset.
We are a collective of motivated and productive doers who bring deep experience in the areas of business development, creative direction, design, content marketing, education, writing and coaching. As such, our clients reap the benefits of our combined strengths, to grow their brands and gain customer loyalty through our Branding, Growth Marketing, Design & Coaching services. Thanks to our deep network of skilled partners, our team is scalable to meet your needs and will create a rich brand experience for your clients.
Our holistic perspective means that we pay close attention to how every project relates to the overall goal and intention of your business, and we approach it with smarts, vision, personalization and a get-it-done attitude. Our team is responsive, experienced and understands the importance of making effective choices for every marketing dollar spent.
We bring an energized, focused and infectious temperament to the work output and we're proud to have our work make a lasting impact for our clients. Have a look through our Portfolio to see some of our work and testimonials and please read our Blog for our insights.
Our unbridled enthusiasm for understanding your business is only matched by our love of coffee and a good story. Tell us yours.
Meet the Team

Founder & Business Development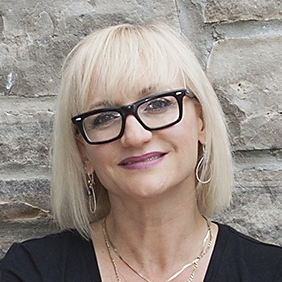 Writer & Content Producer
.